NY Capital 2011 Spring Final Regular Season Standings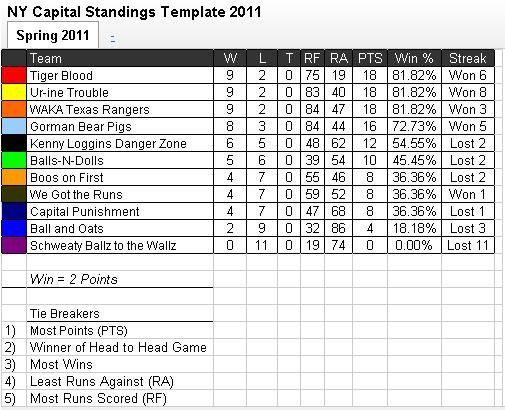 Playoffs start today!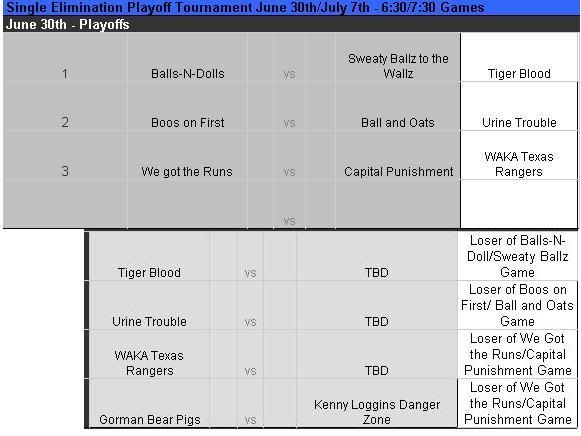 Our team, Capital Punishment has had an up and mostly down season. We are feeling good about our chances in our opening round game tonight though! We beat them the first game of the season. Who knows. It's another fun season and we're all looking forward to starting fresh in the Summer League!